People from around the world have created and maintained Brockwood Park with their generosity, care and affection, qualities we generally associate with friendship. The many relationships Brockwood has helped build over the years are perhaps best described in terms of friendship. In the same spirit, we who are the custodians of Brockwood request your help to ensure the future of this marvellous endeavour. By registering as a Friend of Brockwood Park, you are directly assisting in the important work that occurs here – the only centre of its kind in Europe – and helping preserve, and carry into the future, the legacy of Krishnamurti.
In his talks, Krishnamurti often made reference to the importance of friendship and the easy flow of sharing and inquiry that accompanied it. Without effort or threat, the presence of a friend reminds us of what is valuable and good in life:
We are two friends sitting in a park on a bench, talking over together our problems, friends who are concerned deeply with what is going on in the world, with the confusion and chaos that exists throughout the world. I wonder if you have a friend with whom you talk, to whom you expose your own feelings, your concepts, your ideas, disillusionment, and so on. We are going to talk over together in that manner – exploring, enquiring, without any bias, in great friendship, which means, with great affection, respecting each other… 
—J. KRISHNAMURTI, MIND WITHOUT MEASURE
When registering as a Friend of Brockwood Park, you can choose which of the following areas of activity you would like your support to go to, or direct it to 'where needed most', in which case the Trustees responsible for the charity will decide.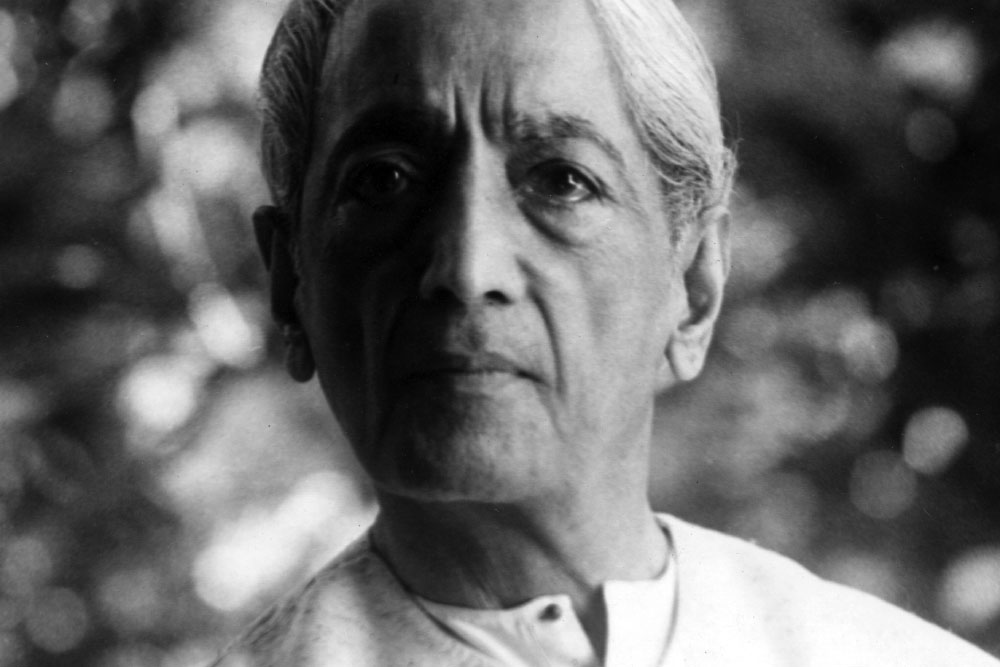 The Krishnamurti Foundation
…exists to preserve and make available Krishnamurti's teachings. The Foundation maintains an extensive archive of Krishnamurti's original works and is actively engaged in publishing his teachings in various forms, including creating a free online collection of all Krishnamurti's video recordings and most of his audio recordings.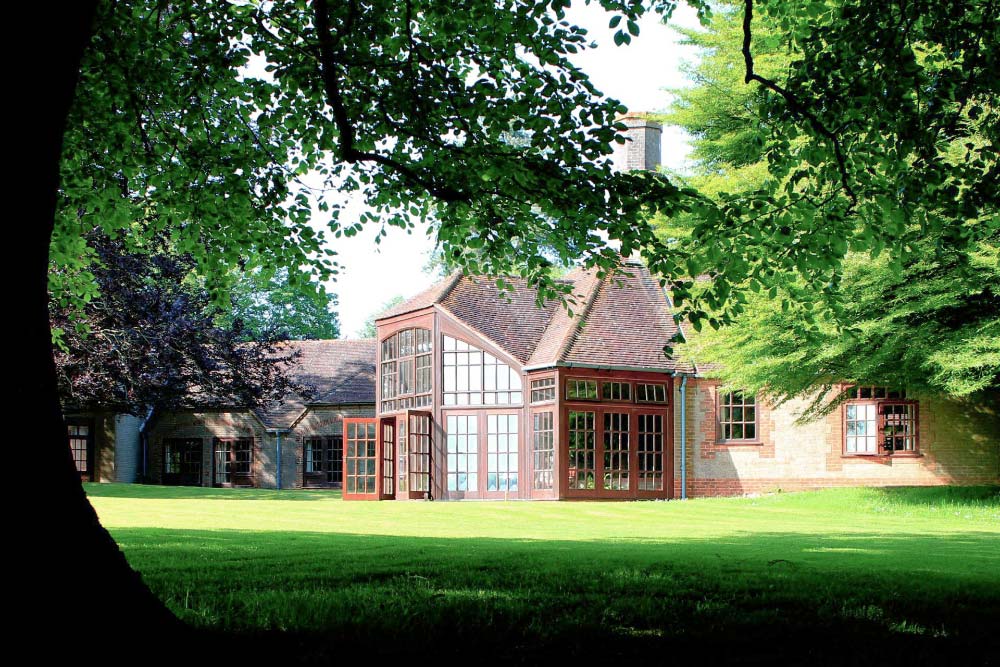 …situated in the peaceful countryside of Hampshire, offers a quiet retreat for those wishing to study the teachings. Guests come from around the world to make use of the Centre's extensive collection of Krishnamurti books, audio and video recordings, to participate in dialogues, to enjoy the special atmosphere of the Centre, and to walk in the surrounding countryside.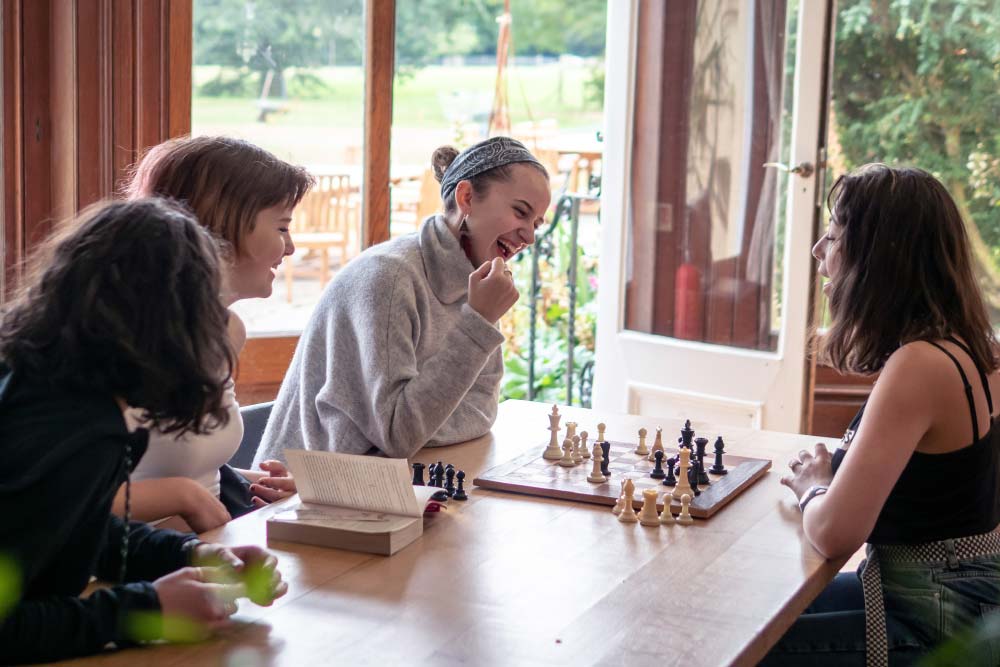 …was founded in 1969 and is an international, co-educational boarding school offering a personalised holistic education, with exam and non-exam options, for around 70 students. It is deeply inspired by Krishnamurti's teaching, which encourages academic excellence, self-understanding, creativity and integrity, in a safe, non-competitive environment.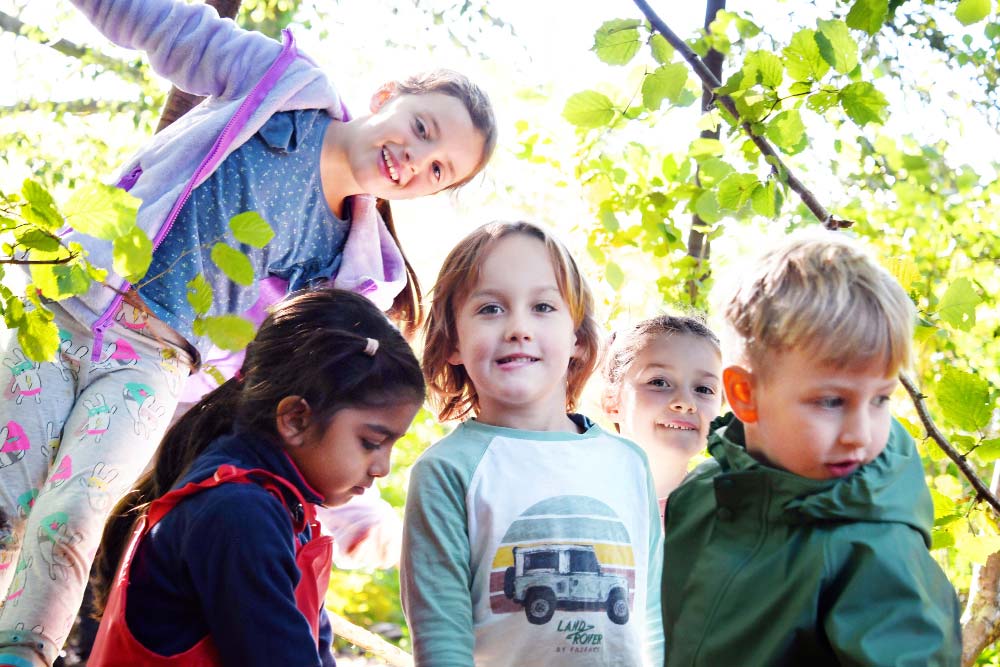 …is situated on a charming property surrounded by trees, close to Brockwood Park. It operates as a local day school, currently for children aged five to eleven, offering an educational approach inspired by Krishnamurti's teachings. Inwoods provides an environment that nurtures sensitivity and encourages inquiring and attentive minds.
The Friends base rate is £25, which you can choose to donate once a year (annually), four times a year (quarterly), or twelve times a year (monthly). You can also choose to donate any other amount over £25.
In Appreciation of Your Support
By way of thanking you for your support, we shall send you a set of greeting cards featuring photos of Brockwood Park, offer you a small end-of-year gift, and send you invitations to two annual Friends' Gatherings held at the Krishnamurti Centre.
Donate securely online through PayPal
For new memberships please choose an option below:
Donate using a mail-in form
If you would like to pay through a Standing Order, through sending a cheque or postal order, through a one-time credit card payment, or through direct transfer please download the form using the button below, fill it out, and return it to the address listed on the form.
Two gatherings at the Krishnamurti Centre are held for registered Friends of Brockwood Park each year. While the gatherings do not have a specific theme, they generally feature three or four of Krishnamurti's talks and include scheduled dialogues. There are also presentations relating to Brockwood and/or the teachings, and time is set aside for an organised walk in the countryside and an evening concert. The gatherings are intended to encourage those who support Brockwood to spend time together exploring the teachings, learn more about the work being done at Brockwood, and engage with those who live and work here.
Summer Gathering 2022
Friday 24th to Sunday 26th June
Autumn Gathering 2022
Friday 28th to Sunday 30th October
Friends of Brockwood Park Summer Gathering | 24th – 26th June 2022
Dear Friends,
I am writing to invite you to our Friends of Brockwood Park Summer Gathering, from the 24th to the 26th June 2022. This will be our second gathering since the Krishnamurti Centre reopened, but it also marks the 10th anniversary of the creation of Friends of Brockwood Park. At the time it began, former KFT Secretary and long-serving Trustee, Mary Cadogan, wrote for the Friends website: I feel that for Brockwood to be a centre of light and all the things that Krishnamurti felt it would be, we need the input of people all over the world who feel about this as we do; who feel that Krishnamurti had this unique gift which he offered us all. Clearly there are many people around the world who feel as Mary described and we have close to 500 Friends now, all of whom make regular donations to support the work at Brockwood.
One such Friend, who is also a former Brockwood student and staff member, Javier Gómez Rodríguez, is our guest presenter at the Summer Gathering. After three years as a student at Brockwood, Javier studied in the US obtaining an M.A. in Spanish Language and Literature from the University of Texas. He taught there, then returned to Brockwood as a teacher, after which he spent two years as a resident scholar at the KFI headquarters in Chennai. Javier was a trustee of Fundación Krishnamurti Latinoamericana and later joined Krishnamurti Link International, as an editor of their publication The Link. He currently lives and works in The Netherlands and his presentation is entitled Krishnamurti's teachings as a reading of the book of time.
We will watch two videos at the Gathering that have a theme related to the one Javier is raising; one is from the public talks in Ojai in 1979 and from this same series will be drawn a further two videos, making a total of four. In addition to videos and dialogues, the Gathering will allow time for walks in the countryside, an update on developments at Brockwood, and once again a piano recital on Saturday, offered by Jerome Blanche. The full programme for the Gathering is shown below and this event is for registered Friends of Brockwood Park. Guests are requested to arrive in time for supper on the 24th and leave after teatime on the 26th. The cost is £250 for a standard room and £280 for a large room and bookings can be made here; please indicate at the time of booking that you are attending the Gathering. Normal rates will apply for longer stays, and if you wish to attend the Gathering as a day-guest, please contact the Centre (+44 (0) 1962 771 748) to make the necessary arrangements.
I hope we shall see you at the Krishnamurti Centre this June for the Friends Summer Gathering.
Best wishes

Bill Taylor
Development Director & Coordinator of Friends of Brockwood Park
Brockwood Park, Bramdean, Alresford, Hampshire SO24 0LQ, UK
Friends of Brockwood Park
Brockwood Park
Bramdean, Alresford
Hampshire SO24 0LQ
United Kingdom
Telephone: +44 (0)1962 771065
Company Registration No. 1055588
Registered Charity No. 312865
© 2022 Krishnamurti Foundation Trust Ltd